The DC Universe's largest superhero co-op, the Justice League, is dead.
On April 26, in the pages of Justice League #75, nine of the ten core members of the Justice League, including Wonder Woman, Batman, and Superman, reunited in deep space to battle a conglomeration of the world's most vicious villains. universe known as the Dark Army and were during the fight – with only one member returning alive.
And so, the comic book world mourns the sudden and sad deaths of the Man of Steel of Metropolis, the Caped Crusader of Gotham City, and the Warrior Princess of Themyscira. with Aquaman, Zatanna, John Stewart (Green Lantern), Green Arrow, Black Canary, Hawkgirl and Martian Manhunter. And in a larger sense, the world is also mourning the loss of the preeminent superhero organization, the Justice League itself, which will remain dormant for the foreseeable future according to a spokesperson for the organization, the writer DC Joshua Williamson.
The Justice League was founded in 1960 when the alien conqueror Starro first attempted to take over Earth, with Green Lantern (Hal Jordan), Flash, Wonder Woman, Aquaman and Martian Manhunter joining forces to defeat the Star of psychic sea, with the help of Superman. and Batman, a story told in the immortal The Brave & The Bold #28.
Soon after, the team was officially codified with Superman and Batman joining during an attack by another alien despot, Despero, who attempted to use his mind control abilities to commandeer the League.
This dawning era is chronicled beginning in Justice League of America #1 (also set in 1960), which began the League's original heyday. Over these years they quickly expanded their membership, bringing in heroes such as Zatanna, Hawkman and Hawkgirl, Green Arrow, Black Canary and many more – forming a core membership roster that has endured from time to time. as the heart of justice. League until their death on April 26.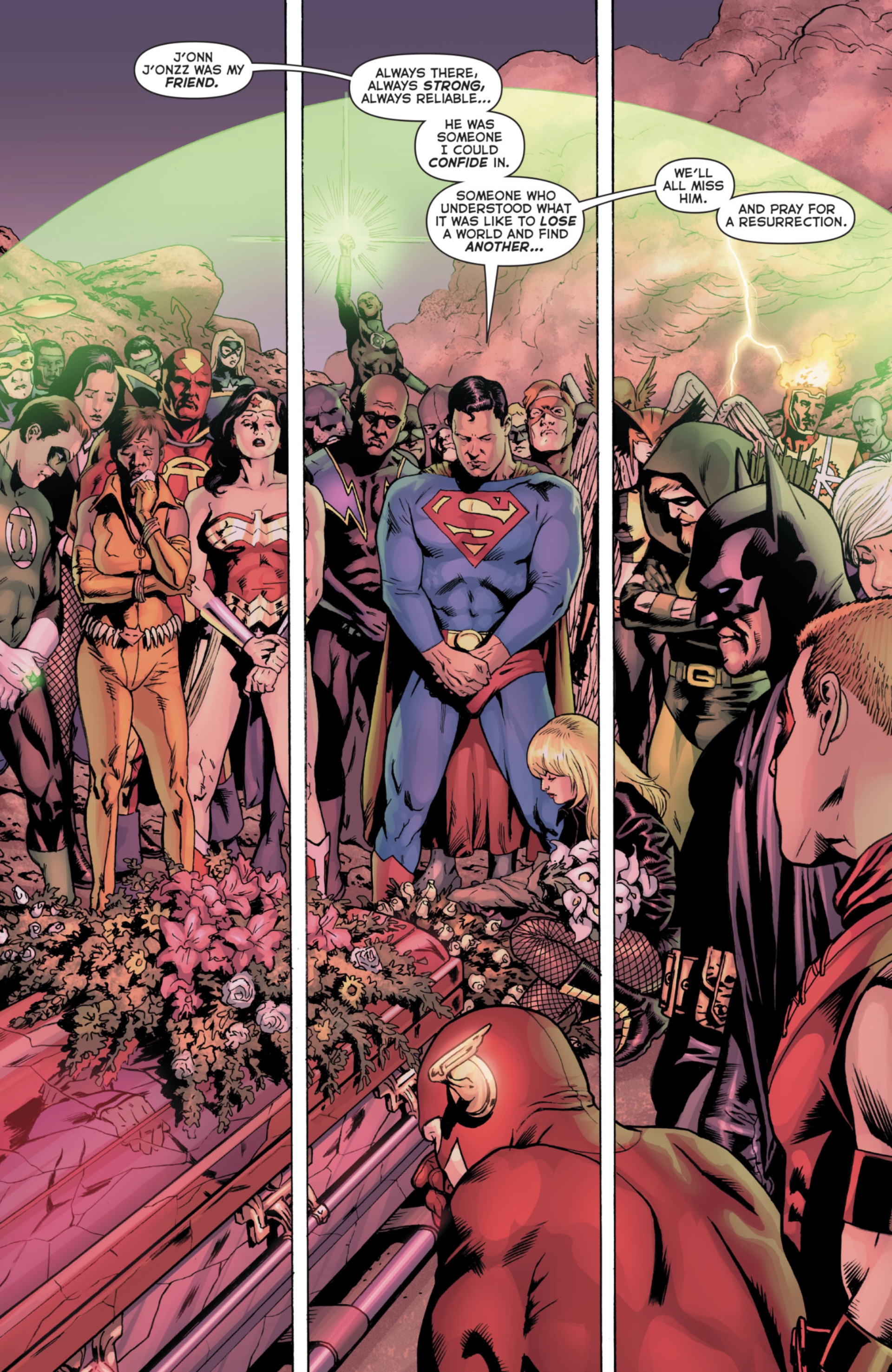 Over the decades, the League has protected Earth from threats greater than most of us could even imagine, from the existential destruction of reality itself to countless alien invasions, and the countless plots of those who would use their own superpowers for evil instead of good. .
The world may never see the likes of the Justice League again – let alone individual heroes such as Superman, Batman and Wonder Woman.
(Or will he?)
And while there are still those with the power to step into the shoes of Earth's greatest protectors, most of us will be left with a sentiment perhaps best expressed by Superman himself in his eulogy for Martian Manhunter's first funeral during Final Crisis event: "We'll all miss it [them]and pray for a resurrection."
The Justice League is survived by the Titans and the Teen Titans.